Download 12 Burnout symptoms:
find out if this is happening to you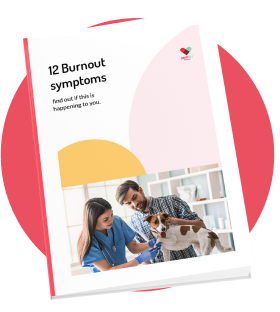 Do you get home physically and mentally drained from work? Do you find difficult to identify exactly what you are feeling and why? In this downloadable you will find guidance on how to release stored up pressure and learn how to switch off from veterinary work.
A free downloadable to explore scenarios from a different perspective.
Guidelines to prevent physical and psychological stress.
Entertaining content to read in less than 5 minutes.
Definitive checklist to support you in your daily life.
Download this file and get:

100% free downloadable for
a quick read

Practical tips to share with
your workmates

Suitable for reading on
mobile, tablet or PC